From Anik's Kitchen: The Herbal Garden, 2012 Edition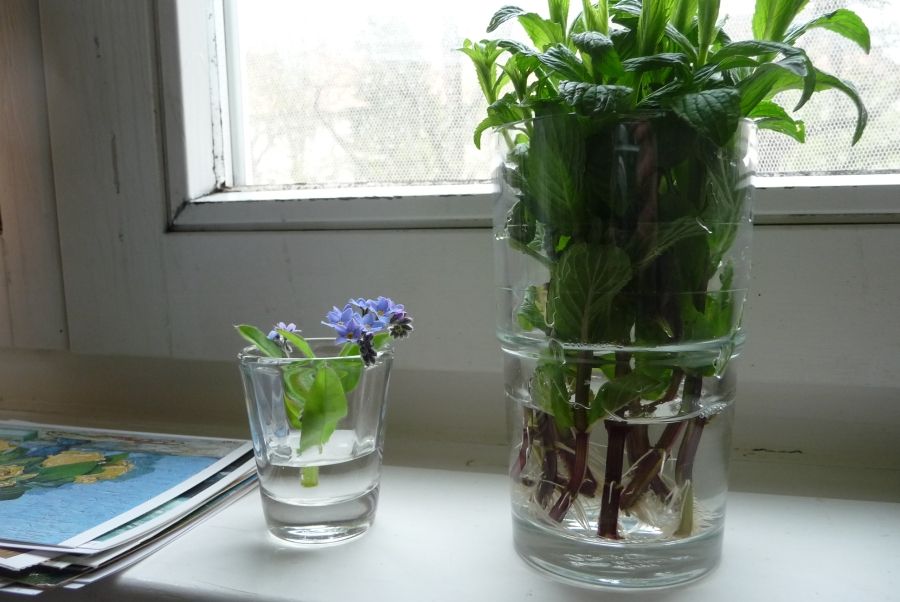 It is no coincidence that most of my (now former) Ph.D. group – all of them without a proper job/scholarship, all of them already working more years than planned, stalled time and again – have taken up either cooking or gardening as a hobby: when your work is neither respected nor well-paid, nor recognized in the community because your supervisor doesn't care about connecting you and instead considers you a personal punching bag, you end up feeling that what you do doesn't matter.
And it makes you appreciate things that make sense – e.g. plants that grow and blossom in response to your care – and it makes you enjoy the satisfaction from doing something with your hands that is either pretty to look at or tastes great, or – in case of a herbal garden – both.
Planting herbs is one of my favorite things of the year and I love it when all summer long I can say "Hm, let me go get some fresh basil/arugula/parsley for dinner!" and all I need to do is open the balcony door and step out into a fragrant space where all is right with the world.
This year, I debated back and forth with myself whether I should plant or whether it would be more prudent to save the money without an income. In the end, the need for some green and growth won out and I managed to plant three flower boxes and various pots for less than €30.
The project started in April, with a few sprigs of peppermint (see above) that another Ph.D. colleague had given to me. I let the springs grow roots for nearly two weeks on the kitchen window sill…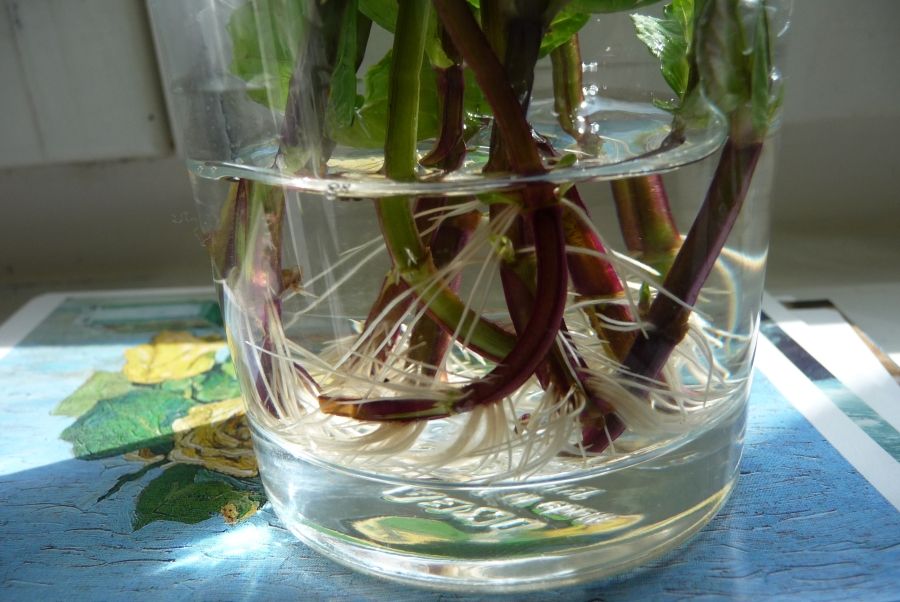 …then I planted them outside with the support of unused wooden kebap skewers someone had thrown away (there was a whole package next to the trash bin!)…
…and that's them, second from the right, all grown-up and smelling of mint juleps!
For 50cts, I bought a small, measly looking tomato plant, which has since grown to a meter of height, needing a new, much bigger flower pot (4,50€) and is continuing to grow – here it is on early May: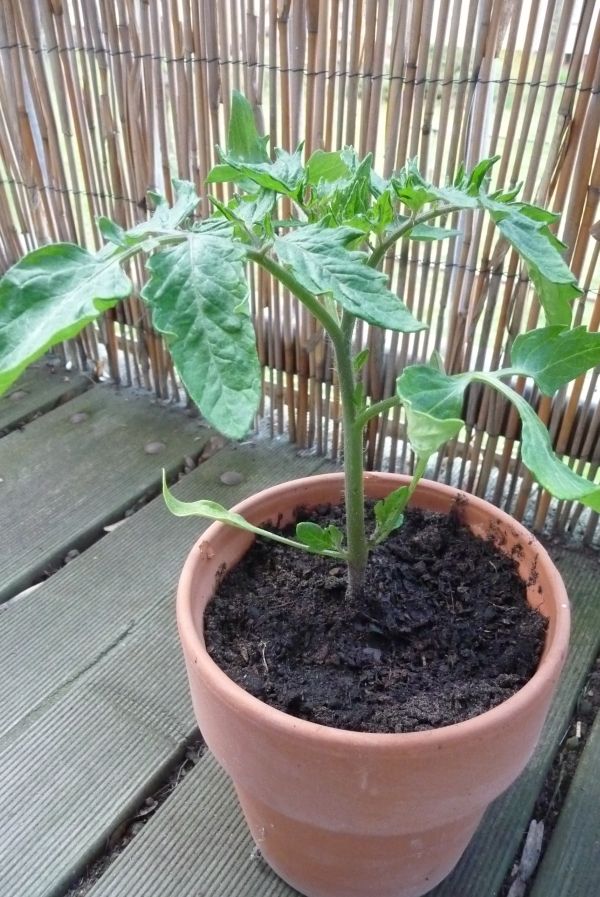 I also finally managed to grow my own arugula from seed. All you need is some planting earth (40 liters for 1,49€ at the DIY store, gardening section), a left over vegetable plastic container and a small bag of seeds (1,79€).
I admit I was skeptical, but two days after setting out the first batch of seeds, I found this on my window sill in the morning:
I kept the small seedlings in the kitchen for a good two weks and then gently transferred them to a large bowl out on the balcony. Here they are still in their plastic container, adjusting to the air outside (the tomato is growing alongside, and there is Itlian flat-leaf parsely keeping them company that was sold at the grocer's for 1,20€):
By now, the arugula has definitely reached salad stage:
Still (?) life with lounge chair:  a small, second tomato plant (1,99), a shy rosemary seedling which was a gift from another Ph.D. colleague, the jungle tomato, an organic cilantro (2,99€), flat-leaf parsely and arugula – looking at this always cheers me up and calms me down at the same time.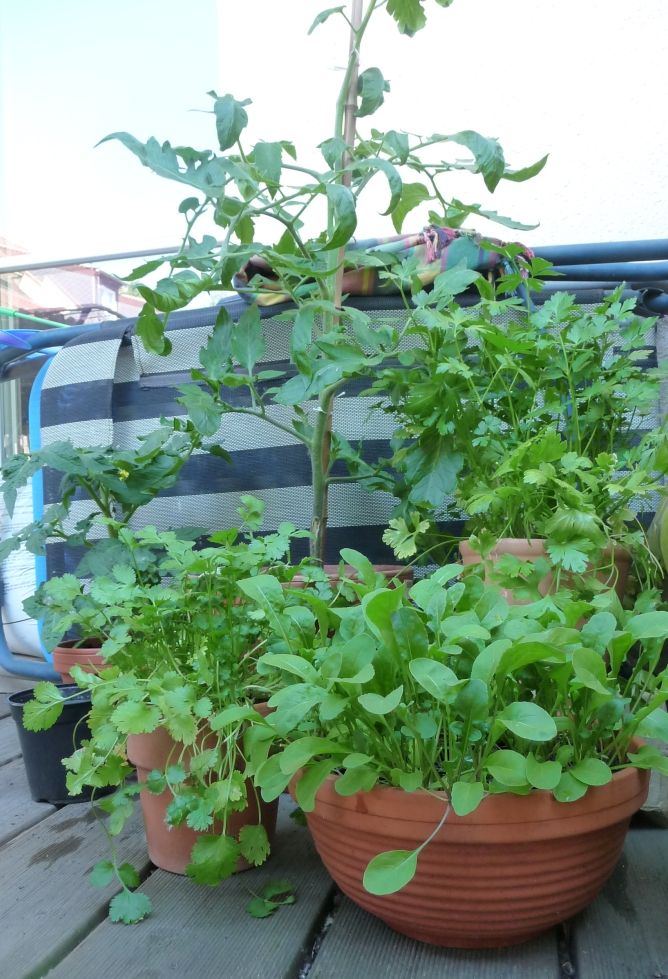 Mhmm, arugula (try on sandwiches with avocado, egg, bacon, chicken):
Cilantro, preparing for a date with a bed of lime rice inside a burrito sometime soon:
My first tomato blossom: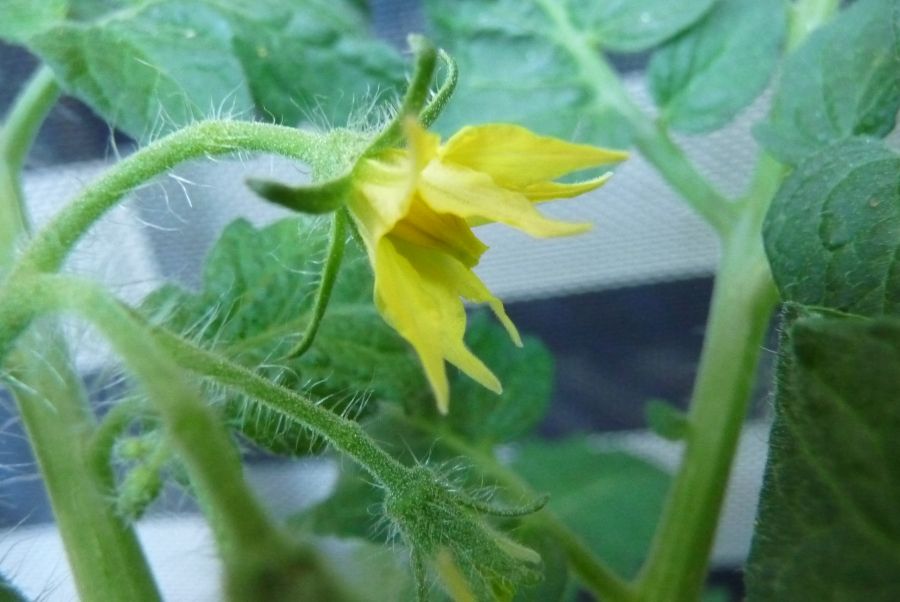 And the flower boxes, there are the usual suspects, all bought as small plants in the fruit section of the grocery store, with only the lavender and the thyme stemming from the DIY store (ranging between 99cts and 1,99€) —
Sage and Parsley (can you spell "carbonara"?):
Basil (key note in my new favorte no-cooking tomato sauce):
Chives (the eggs are already waiting to scramble…):
Thyme (at the moment, preferred with goat cheese and honey):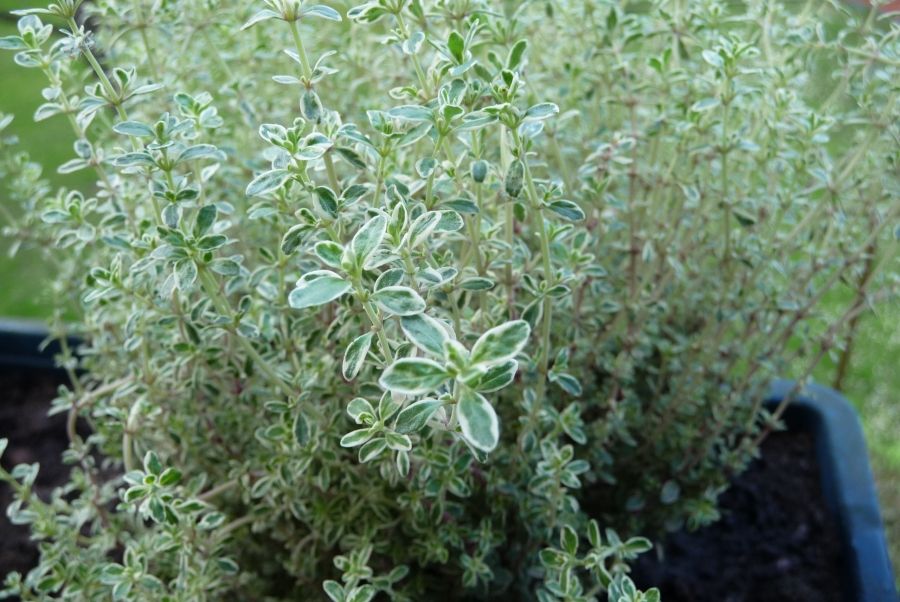 …I'm off to the kitchen. Tonight it's pizza with caramelized onions and prosciutto and sage.
Anyone up for dinner?